Quality Texas Foundation
2017 – 2018 Board of Directors
Tommy Gonzalez – Chair of the Board
Tommy Gonzalez is the City Manager of El Paso, Texas, a position to which he was appointed in June 2014. Prior to working in El Paso, Mr. Gonzalez served as the City Manager for the City of Irving, Texas.
He is certified Lean Six Sigma Black Belt and used Lean Six Sigma with the City of Irving to become the first city to use this system to identify process improvements that ultimately saved the city more than $74 million.
Mr. Gonzalez led his team in making history as the first municipality to win the Texas Award for Performance Excellence from the Texas Quality Foundation. Irving was named a 2012 recipient of the Malcolm Baldrige National Quality Award.
Mr. Gonzalez is a member of the International Hispanic Group, Governing Texas Advisory Board and the U.S. Global Leadership Coalition Texas Advisory Committee. He retired as a Lieutenant Colonel after serving in the U.S. Army for 22 years.
---
Dave Thomsen – Vice Chair
David Thomsen is currently the Vice President of Quality with St. David's HealthCare.
Dave was the senior executive responsible for leading St. David's HealthCare's efforts in applying the criteria of the Malcolm Baldrige model for performance excellence over 12 years culminating in St. David's HealthCare being named a recipient of the Texas Award for Performance Excellence in 2008 and the Malcolm Baldrige National Quality Award in 2014.
Dave has served as an examiner, team leader and process coach for Quality Texas Foundation and as a national Baldrige Examiner for 4 years.
---
Ed Broussard – Secretary
Edward Broussard is currently the City Manager for the City of Tyler with more than 19 years of local government experience. 
Broussard counts among his achievements working with citizens, city council and city staff on such issues as strategic planning, mixed-use development, other economic development projects, new facilities, neighborhood integrity, beautification improvements, capital projects and land-use planning.
He is active in state and international city management associations and was named TCMA's 2011 Administrator of the Year.
---
Dale Crownover – Member
Dale Crownover is the President and CEO of Texas Nameplate. Texas Nameplate received the Texas Award for Performance Excellence in 1996.
They received the Malcolm Baldrige National Quality Award in 1998 and again in 2004. He has served as the Board Chair of the Quality Texas Foundation twice and as a Judge for the national Baldrige Program.
Dale has also received the prestigious honor of being named a Quality Texas Foundation Fellow.
---
Dr. Ken Davis – Member
Dr. Ken Davis is the Chief Medical Officer for CHRISTUS Health South Texas Region serving South Texas San Antonio and Corpus Christi Region with 11 hospitals, 3 ambulatory surgery centers and a Medicare Accountable Health Organization (ACO).
Dr. Davis is a two-time national Baldrige Recipient with North Mississippi Medical Center in 2006 and again in 2012. He was also heavily involved in the 2014 QTF Award for San Antonio Methodist Healthcare. He just finished a three-year tour as a member of the Panel of Judges for the National Malcolm Baldrige Program.
---
Dr. Greg Gibson
Dr. Greg Gibson is the Superintendent for the Schertz-Cibolo-Universal City Independent School District. Dr. Gibson was the Educational Service Center–20 Superintendent of the Year and was a finalist for the statewide Superintendent of the Year. He just finished a three-year tour as a member of the Panel of Judges for the National Malcolm Baldrige Program.
Dr. Gibson is a member of the Texas Association of School Administrators where he serves on the Legislative Committee, is a member of the Visioning Institute, and a mentor superintendent. In 2016, Dr. Gibson was appointed by Governor Greg Abbott to serve as a Trustee for the Teacher Retirement System of Texas.
---
Susan Jadlowski – Member
Susan Jadlowski has been with Memorial Hermann Greater Heights Hospital since June 2007 when she joined as Chief Nursing Officer.
In 2009, she became Chief Operating Officer in addition to her responsibilities as Chief Nursing Officer and was promoted in February, 2014 to Chief Executive Officer.
Susan has guided Memorial Hermann Greater Heights to many prestigious honors ranging from a #5 ranking among Houston hospitals by US News & World Report, Truven Top 50 Cardiovascular Hospital, and an "A" grade for Patient Safety from Leap Frog. Her outstanding work in quality and safety has been a cornerstone of her career.
---
Barrie Laing, Esq. – Member
Barrie Laing, President of Radiation Detection Company ("RDC"), Inc. since 1995 has led this founder based niche company to prominence in the radiation safety community with significant domestic and international business.
He has over twenty years of practicing law where he represented business and non-profit organizations both locally and nationally. Barrie is active and currently serves as a member of the Board of Directors for multiple non-profit organizations.
---
Dr. Bruce Leslie – Member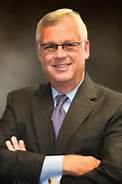 Dr. Bruce Leslie serves as Chancellor of the Alamo Colleges, a five college Community College District with several Regional Centers serving Bexar and our seven surrounding counties.
The Alamo Colleges serve 60,000 credit students and another 30,000 non-credit and corporate clients. The Alamo Colleges is nationally recognized for its Alamo Academies, Student Success programs and Operational Effectiveness.
Prior to serving as Chancellor of the Alamo Colleges, Dr. Leslie served as Chancellor of the Houston Community Colleges, the Connecticut Community-Technical College System and as President of Onondaga Community College in Syracuse, New York. He has also served on numerous national, state and local boards and professional organizations.
---
Kevin Lyons – Member
Kevin Lyons is president of Shop LC, an electronic retailer of Jewelry and Fashion products based in Austin.  Kevin joined Shop LC in February of 2016.
He leads the US business, which is a subsidiary of VGL Global, and in Austin leads the 24/7 365 Live TV Broadcast, Ecommerce, Call Center, Warehouse and all business support functions.  He also serves on the Global Management Committee for VGL.
Kevin has served in the retail industry for 23 years in high profile positions with global brands such as Best Buy, Sears Holdings and hhgregg.  He has also owned his own consulting practice in the retail innovation space and served as advisor for Gerson Lehrman Group and Guidepoint Global.  Kevin also holds several patents in the digital retail space.
---
Cesar Maldonado, Ph.D., P.E. – Member
Dr. Maldonado serves as the Chancellor of Houston Community College District in Houston, TX. Recognized by the Texas Tech University Industrial Engineering Academy for his contributions to industry, education and government.
Dr. Maldonado was appointed by the governor to serve as a Regent of the Texas State Technical College System. He recently joined the Board of Directors of the non-profit Houston Technology Center, the largest technology incubator and accelerator in Texas. 
Dr. Maldonado also serves on the Greater Houston Partnership Board of Directors and the Education Advisory Committee. Through his involvement with the education community and businesses across the nation, Dr. Maldonado is actively working with the Texas state legislature on education initiatives regarding school finance and education in the STEM arena – science, technology, engineering and math.
---
Manuel E. Maldonado Cotto – Member
Professor Manuel E. Maldonado Cotto is the Founder, President and CEO of Intelligence Forecasting, Corp located in San Juan, Puerto Rico since 2006.
He is responsible for market research, intelligence research, symbolic analysis along with training and development, change management, organizational development. He has taught for the University of Phoenix and the University of the Sacred Heart. He also serves as a Director on the Board for Leonardo's.
---
Winjie Tang Miao – Member
Winjie Miao is currently the Senior Vice President & System Integration Officer for the Texas Health Resources. She has been a part of the Texas Health Resources since 2000 in various hospital leadership capacities, including the planning and development of Texas Health Harris Methodist Alliance.
Winjie is also an Adjunct Professor with the University of North Texas Health Science Center, School of Public Health. Winjie graduated with a B.S. in Biomedical Engineering from Johns Hopkins University and an MHA from the University of North Carolina. She has been the recipient of multiple awards including Becker's Women Hospital and Health System Leaders to Know – 2013; Modern Healthcare Up and Comers Award Recipient – 2008; and Dallas-Fort Worth Hospital Council Young Executive of the Year – 2008.
---
Jim Parisi – Member
Jim Parisi, Chief Administrative Officer of Memorial Houston Surgery Center and former Senior VP/CEO of Memorial Hermann – Katy Hospital has 33 years of Healthcare experience with increasing leadership responsibility including Senior Health Care System Leadership positions at two of the largest health care systems in Texas.
He joined Memorial Hermann-Katy in 2007 and was promoted in August 2014 to Chief Executive Officer. Memorial Hermann-Katy is a 147 bed acute care hospital with a broad base of acute care services including, Emergency Center, Surgical Services, Medical/ Surgical Services and Cardiology, STEMI receiving facility, Stroke Center and Level IV Trauma Center. Jim has also serves on numerous national, state and local boards and professional organizations.
---
Tony Passamano – Member
Tony T. Passamano is a Director of Quality and Mission Success efforts for Lockheed Martin Missiles and Fire Control.
He has over 25 years' experience in planning and implementing strategic Quality Assurance objectives and has been recognized by multiple US Army Customers (Patriot Lower Tier Project Office, Aviation and Missiles Research Development and Engineering Directorate, Aviation and Missile Command) as a results-oriented, strategic and tactical Quality leader.
He has an Associates of Applied Science in Avionics & Aircraft Electrical System from the US Air Force University and has a BLS degree from the University of Oklahoma.
---
Mitzi Ressmann – Member

Mitzi Ressmann has been with the Texas Hospital Association since 2001 and is currently the Senior Vice President of Operations. She is a registered nurse with a Masters in Health Services Management and has been in the healthcare sector for over 30 years.
Mitzi has focused the majority of her career on developing leaders and spearheading clinical and performance improvement initiatives and is a frequent guest speaker on a variety of health care, compliance and leadership topics.
---
Eric Stockton – Member
Eric Stockton is the Building Services Officer for the City of Austin. He is responsible for Facilities Management to include a Strategic Facilities Assessment reported to the City Council.
He has been a major supporter of QTF with many Examiners coming from his office and he has been an Examiner and Team Leader for QTF as well. His office will receive the Progress Recipient Recognition this year (2017). He has a BA and MPA from the University of Texas.
---
Christopher Shutts – Member
Christopher Shutts serves as the Vice President of STEEEP Care Improvement Education for Baylor Scott & White Health in Dallas, Texas.
In this role, he oversees the delivery of process improvement methodologies such as Lean, Six-Sigma, and Kaizen, leads and facilitates performance improvement teams at the hospital and corporate, and is responsible for improvement training program growth, development, and coordination of consulting services to entities outside of BSWH.
He is a Certified Six Sigma Black Belt, and holds Lean certification from the Juran Institute. He is a TeamSTEPPS Master Trainer for the Agency for Healthcare Research and Quality and is a graduate of the 20-day Advance Training Program through Intermountain Healthcare.
---
Dr. Ron Swain – Member
Dr. Ron Swain is a servant-leader and social entrepreneur, who formed Swain Consulting Services, LLC (SCS) in 2013 after a forty-plus year career in higher education administration.
SCS's mission is to facilitate individual's development to achieve their maximum potential and to lead organizations and systems toward performance excellence and to do so with human compassion. Dr. Swain is Board Chair for The Williamson County Institute for Excellence in Nonprofits, Inc.
---
Alan Vierling – Member
Alan Vierling, Executive VP and Administrator of Lyndon B. Johnson Hospital, a 328-licensed bed facility operated by Harris Health System. LBJ Hospital is a major medical teaching partner of The University of Texas Health Science Center at Houston and The University of Texas M.D. Anderson Cancer Center.
Vierling has as a goal making LBJ the community hospital of choice and a model for other Safety Net Hospitals. He assumes the administrator's position after filling it on an interim basis.
Vierling has been with Harris Health since 2014, most recently as senior vice president of Organizational Transformation. Vierling's previous position with the health system involved reengineering activities to streamline operations and processes to improve the high quality of evidence-based patient care.
He is a registered nurse and has more than 25 years of healthcare consulting and executive management experience. He holds undergraduate degrees from Emory University, University of Florida and Radford University. His doctorate is from Old Dominion University.
---
Cary Westin – Member
Cary Westin is the Deputy City Manager of the City of El Paso specifically focused on Economic Development and Tourism.
Cary is a retired Army Colonel with over 30 years of military, private sector and municipal government leadership experience developing business, building teams, managing resources and directing large, complex projects to successful completion.
He has special expertise in strategic planning and organizational execution. Cary has a BA from the Virginia Military Institute and a MSS from the US Army War College.
---
Dr. Mac McGuire – Chief Executive Officer
Dr. McGuire was in the U. S. Army for over 30 years where he began as an enlisted soldier and rose to the rank of Lieutenant Colonel.
He has been involved with Quality Texas since its inception and has also been a part of the Greater Austin Quality Award, the Army Communities of Excellence Program, Executive Director of the University of Texas Performance Improvement Program, and the national Baldrige Program where he serves as an Alumni Examiner.
Dr. Mac also has his own national consulting business, McGuire & Associates Consulting that he started in 1990. Dr. Mac has three books published and was a former adjunct professor at the University of Texas, Austin, the University of Mary Hardin Baylor, and Southern Methodist University. Dr. McGuire was a former Board Member and began as CEO of the Quality Texas Foundation in October 2014.
---